Business networking can be the best medium for building connections between ordinary people, customers, and clients. This event also involves people providing useful information and training for the attendees. Therefore, managing a business network is not easy, but it is worth trying if you know the steps.
Business networking could be the best way to establish trusting relationships between networkers and other business people. The key to successfully creating a business network is understanding the purpose and the target audience. Below are some tips for holding an effective networking event.
Some Beneficial Tips for Holding a Business Networking Event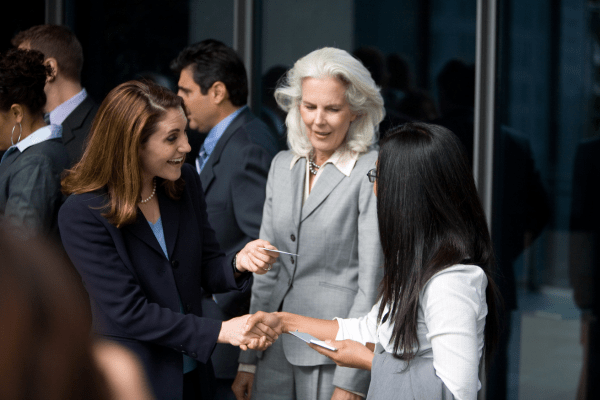 A genuine connection begins with attending a business networking event. Since not all networking events run smoothly.
You can follow these steps to successfully manage a business networking event:
Defining the Goal
Every event needs a specific goal that can be achieved during the preparation. You should think about the specific goal you want to accomplish so that you don't lose focus on the details.
Decide on a standard of success for the business networking event you will be organizing. This way, you can map out all the ideas and their implementations.
Identifying the Target Audience
Knowing the audience is the second step, which involves strategies to make it work. You have to define the target audience you want to invite, whether they are professionals, students, or specific individuals. Knowing the target audience makes it easier to find them in the right place and understand how to connect with them.
Creating the Initial Contact
Before the event takes place, you need to prepare the attendees' list, the speakers, and the leaders. Pay special attention to defining this aspect so that you can maintain a connection with them after the event. Having the audience's contact information is the best way to follow up after the business networking event.
Nurturing the Relationships
A business networking event is a significant opportunity to build trust and connections. Therefore, after the occasion, it is crucial to nurture relationships with the audience and the speakers.
You can ask for their email addresses or encourage them to subscribe to your email list for future connections and coordination.
Closing the Deal
During the business networking event, you can offer your products or services to the target audience. It can be an opportunity to start negotiating and closing deals with clients.
Building trust with them will make them more willing to buy your products and services. Encourage them to propose a proposal for further discussion and follow-up.
Those are some beneficial tips for holding a successful networking event that you can try with partners. If you need help from a vendor, Alcor Prime could be the best option to work with. Alcor Prime is Indonesia's leading end-to-end event solution that you can choose to manage your occasion.
Founded in 2015, Alcor Prime has experience in creating successful business networking events. All you need to do is provide detailed concepts about the event planning and ask them to execute it. Then, you will have a successful business networking event. Visit our website for more information.