Welcome to Alcor Prime , where the power of workshops takes center stage! If you're a firm or company planning a workshop and need expert assistance to make it a memorable and impactful experience, you've come to the right place.
At Alcor Prime, we believe that workshops are the key to unlocking your true potential. Our end-to-end event solutions not only cover event organizing but also offer a wide array of experiences.
In this article, we'll delve into the world of workshops and how Alcor Prime's services can help you take your craft to the next level. So buckle up and discover the exceptional Alcor Prime brings to the table.
Creating the Perfect Workshop Environment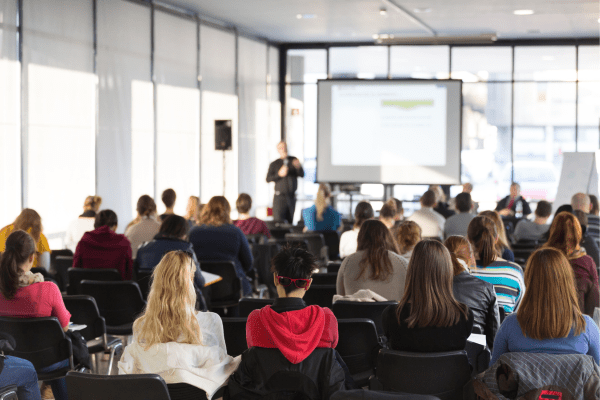 A successful workshop begins with a well-designed and conducive environment that fosters engagement, learning, and collaboration.
Alcor Prime understands the importance of selecting the right venue that aligns with your workshop's goals and objectives. Here's how we can help you create the perfect workshop environment:
Venue Selection
With our extensive network and expertise, we can assist you in finding the ideal venue for your workshop event.
Whether you prefer a spacious multifunction hall, an intimate setting, or a unique location that sparks creativity, we have a diverse range of options to suit your needs.
Sound and Lighting Rental
Enhance the ambiance and captivate your audience with our professional sound and lighting rental services.
Our state-of-the-art equipment and experienced technicians ensure impeccable audio clarity and visually stunning lighting effects, creating a memorable experience for all participants.
Seating and Layout
The seating arrangement and overall layout play a crucial role in facilitating effective communication and interaction during workshops.
Our event experts can guide the best seating configurations and spatial arrangements to optimize engagement and maximize learning outcomes.
Creating the perfect environment requires careful consideration of various factors.
Alcor Prime's expertise and comprehensive event solutions make us your trusted partner in crafting an environment that enhances learning, collaboration, and engagement.
Seamless Event Execution: Alcor Prime's Expertise
Organizing a workshop involves multiple intricate tasks, from logistics management to audiovisual setup, catering, and more.
Alcor Prime's expertise in event execution ensures that every aspect of your workshop event runs seamlessly. Here's how we can assist you:
Event Coordination
Our dedicated team of event professionals will work closely with you to understand your workshop's objectives and requirements.
We will meticulously plan and coordinate all logistical aspects, ensuring smooth operations from setup to teardown.
Audiovisual Support
Leave the technicalities to us! Alcor Prime provides comprehensive audiovisual support, including stage setup, projection systems, microphones, and sound reinforcement.
Our skilled technicians will ensure that your workshop presentations are delivered flawlessly, leaving a lasting impact on attendees.
Catering Services
Keep your participants energized and focused with our top-notch catering services.
From delicious meals to refreshments and snacks, our culinary experts will curate a menu that caters to various dietary preferences and ensures a delightful dining experience.
Alcor Prime, Indonesia's leading event solution, is your trusted partner in creating extraordinary workshop experiences.
With our end-to-end event solutions, including venue selection, sound and lighting rental, catering, and expert event coordination, we ensure that your event surpasses expectations.
Contact us today at our website to discuss your event requirements and let us help you elevate your workshop experience to new heights. Together, we'll create an event that leaves a lasting impression on your participants and sets the stage for future success.